What we stock, sell and cut to size:
Clear Plastic Sheets:
Acrylic (Plexiglas or Lucite)
Polycarbonate (Lexan)
Polycarbonate Multiwall Sheet
PET-G (Vivak)
Flexible Vinyl (Off the roll)




Colour/Graphics Plastic Sheets
Acrylic, Coroplast,Sintra, High Impact Styrene, ABS, Arenaboard UHMW PE, Marine Grade HDPE Food Grade HDPE (cutting board)
FRP Board, PVC*

Engineered Plastics
UHMW, Nylon, Acetron / Delrin,
Teflon*

Fiberglass
Resins: GP/Isothalic/Gel-Coat/Tooling/ Clear Casting
Fabrics: Chop Strand Mat, Biaxial
Glass Cloth, Cloth Tape, Carbon Fiber

Plus Fillers, Tools, Mixing cups and more
Rod and Tube

Clear Acrylic Rod and Tube

Engineered Plastics: UHMW, Nylon, and Acetron rod and Nylon bushing stock

Literature Holders

See our full selection of brochure and literature holders in store. If you don't see what you need we'll make it. For online sales see

brochureworld.ca

Containers
Natural HDPE Bottles, Jars and caps, Clear PVC Bottles, HDPE Pails, LDPE Clear Zip-Seal bags

Other
Dairy Totes
Pallet Wrap
Snap Knives

Adhesives

UV Stable adhesive caulkings

Industrial Velcro hook and loop tape

VHB Clear & Foam Double Sided Tapes

For online sales of Velcro® Brand tapes see

hookloop.caSolvents

Acetone, MEK, MEKP, Methylene Chloride

Epoxies

Industrial Formulators/Systems 3

Cold Cure, 51 Cure System

GelMagic, Sculpwood/Rotfix

S1 Sealer, Silvertip

And a full line of West System® Resins.

For online sales see

epoxywest.com

or call us.
* items are special orders or have very limited stock.
Our Services
Acrylic fabrication
CNC routing
Design work
Prototypes
OEM production runs​
Polishing
Special order plastics
Line bending
Order management

From prototypes to production in any quantities, Plasticworks can help. We can work with your CAD drawings, sketches or even the ideas in your head!

Our lasers and cnc routers can produce anything from sign parts to art pieces to high tolerance industrial parts.

If you need to solve a problem in the areas of display, safety, presentation or maintenance we have something or some ideas that will help.

If it's plastic, talk to us first and get your project started with the right knowledge and experience behind it.

Call us today!

---

Tell them it's Made in Canada!
Our Equipment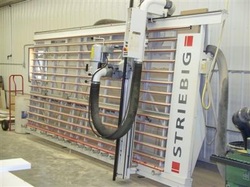 2 Full fabrication shops with:
2 Laser cutters
3 CNC Routers (largest is 5' x 10')
6' x 14' panel saw and a 5' x 10' panel saw
Diamond polisher
Full set ups for line bending, flame polishing and gluing in each location
Plus table saws, chop saws, drills, sanders, grinders, riveters and a whole lot more!
---