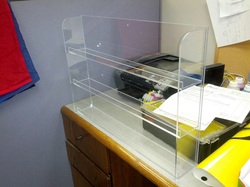 Opps, I thought the greenhouse would be next but I forgot about some other projects I've done.

This one is a spice rack that my wife designed. She wanted to be able to see all of her spices on the counter so she would use them more often.

Something like this would be about $60-70 retail.