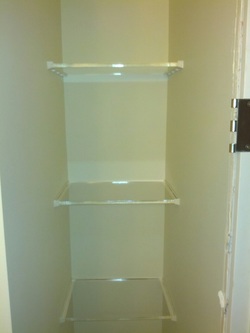 Another few house projects on the go. In this one I took some old pine shelves that had never been painted in a bathroom nook (for lack of a better word) and changed them to all acrylic.

The nook was pretty dim so I thought a shelf that would let some light through (if it wasn't full) would help and of course the look is much more appealing than old dirty pine.

Next up is some pictures of the greenhouse renovation/restoration!